How to make Chicken Burger at home!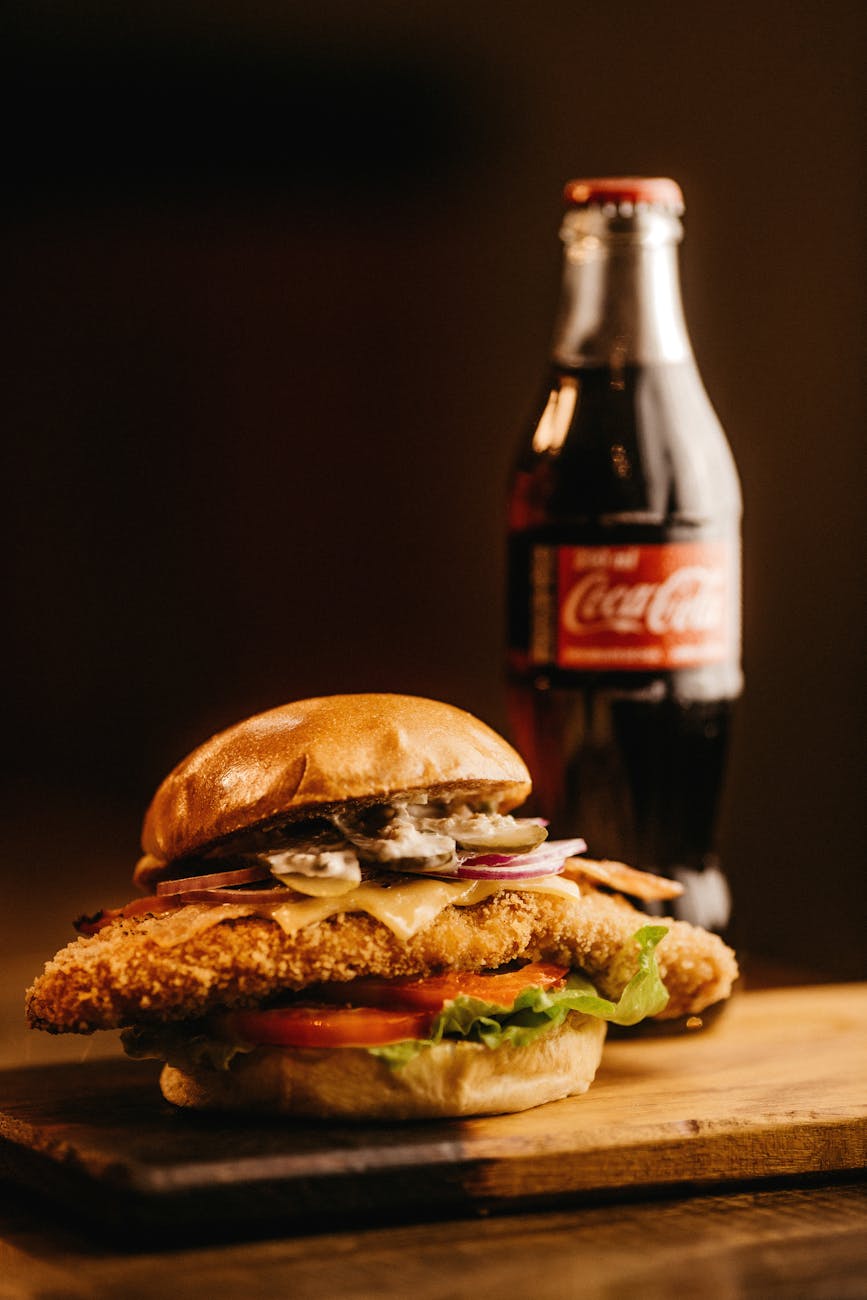 Burger buns

Red onion

2 Slices of cheese

Lettuce

Tomato (optional : if in season)

Ketchup

2 Eggs

150g Breadcrumbs

Sell

Pepper

Olive oil
Method :
Cut the onion into thin rings after peeling it. Wash the tomato and the salad leaves then cut the tomato into slices.

Prepare the breading for the chicken. In a first plate, beat the eggs. Place the breadcrumbs in a second deep plate.

Heat the olive oil in a pan then place the chicken fillets and cook for 5 minutes on each side. The breading should be golden brown and crisp.

Heat the breads for a few minutes, then spread a layer of ketchup on the bottom.

Assemble the burger by placing on the bread : The chicken breasts, cheese, salad, a few slices of tomatoes and the red onions.
Enjoy!
Follow our instagram for more burger recipes!
Click here